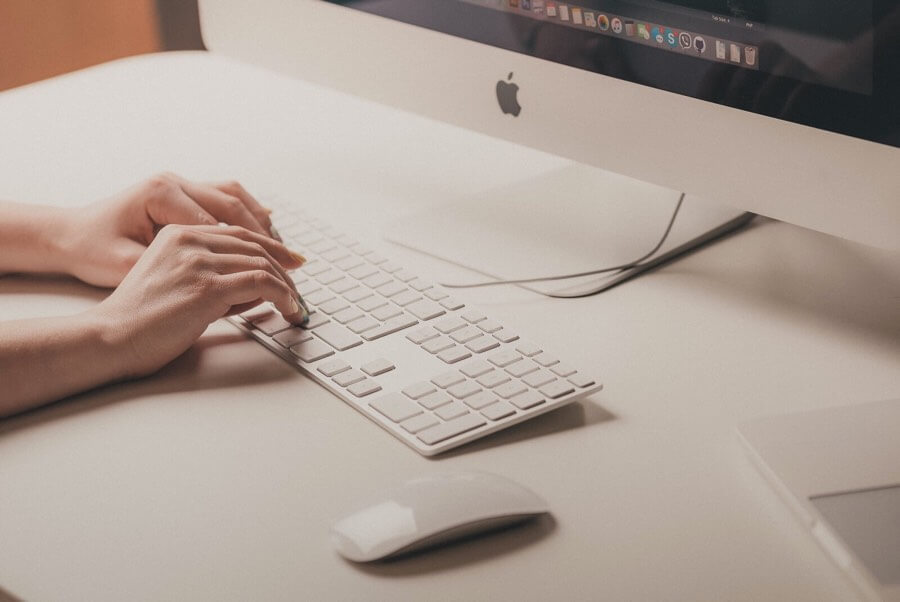 July 20th, 2017 ​

My name is Gary, a man who for the past 30 years has lived what anyone would consider a privileged life. Despite my good fortune I have battled with depression, self-doubt and unfairly directed blame at others for my unhappiness. In that time I worked intensely with various therapists, did shamanic work, energy work and yoga, as well as read numerous books on healing, God, and spirituality. Healing myself and knowing why I am here has been a quest pursued with intensity and regularity. The sad news is for all the investment in time and money I had little to show for it. On an especially dark day this past winter I found myself alone experiencing the darkest thoughts imaginable. Desperately seeking answers and relief I began to research on the internet various methods for healing trauma. I came across constellation work and after several hours of found Margot's site.

I was immediately drawn to Margot's words and her own journey to find lasting healing and purpose from her work so I sent off an email asking if she would consider working with me. Unlike other counselors, Margot replied with a list of very specific questions for me to answer, including what I was hoping to achieve and how committed I was to find a permanent answer to my suffering. Back and forth we went, each time Margot asking me to further clarify my answers on what I was hoping to achieve. The more Margot probed, the more I realized that working with her would be different from anything that came before it.

Margot's work is magnificent, transformative and profound. That being said, it will also challenge your deepest held beliefs, especially the ones we often cling to for our very survival. What I have learned through working with Margot is that the untrue stories we tell ourselves about our past experiences are at the core of our unhappiness.

Working with Margot, in an instant you will see things for what they truly are, allowing a very different meaning come forth and finally a place from which you can move forward once and for all. As in all spiritual pursuits how lasting those results will be is up to you. Ask yourself the hard question of your readiness to be brave, to stop working against yourself and most of all to let go of long-held beliefs keeping you from living your best life. If the answer is yes, then working with Margot will be the single greatest gift you or anyone has ever given you! ​

Gary L. Husband, Father, Entrepreneur, Creator, and Seeker

August 18th, 2017 ​

My experience with Margot started even before I had contacted her. I was looking for a family constellation facilitator and somehow I was directed to a video where Margot was talking. I can't even remember what it was really about, but I was fascinated the way she talked, her presence and all the warm and peaceful energy coming from her. I said to myself "I want to feel like that too! That would be wonderful to be so peaceful and alive!". I reached her out and I felt really lucky to know that she was offering one on one video sessions. All the information given about how we were proceeding if I agreed and what to expect was trusting and clear, so I just knew that I was ready to work with Margot.

I was desperately needing help about a feeling of anger that I was no longer able to suppress or control by myself. I was damaging my relationship with my husband and mainly with my 2 years old son. Everyday was about breathing, trying to control my body, voice and temper to do not become violent with others and I knew I couldn't hold it back any longer.

Our first session was quick, about 40 min, but she was straightforward. We had already exchanged a few emails before with lots of family information, so it was perfect. I didn't feel it should have lasted longer and everything was pretty clear for me. ​

I felt immediately relief after our session and I couldn't believe that living could be so easy and that I could feel so light (even when difficult days happened). The anger did come back some times, but much less intense and for shorter times. I got all the support from Margot after our session by email (she answers pretty fast btw). After a month, I felt stable. ​

I had a second matter besides the anger that I had talked with Margot about: my son's strange behavior. He would spit, throw objects, hit and kick me and my husband unexpectedly, apparently without reason. Margot kindly offered a second short session to focus on my son behavior and followed up by email to check our progress.

My son's behavior started fading the week after our second session. And I was feeling more balanced and able to make deep work within myself. I could see more clearly the connections with his behavior and other secondary issues with my own behavior, feelings, etc. I understood that I needed to fully embody my role as a mother to him and listen to myself about my own boundaries. Now our relationship is blooming and I can see he thrives as a little boy. Margot was right about him having a tough time accepting being little, but because I was having a tough time accepting being "big"! He is sleeping much better now and on his on bed! Everyday life is much easier now. ​

As I write this, six months after our first session, I can hardly remember how it felt to be so angry all the time with everything and everyone, using all my energy to try to control that. I can finally live my own life and feel free and peaceful. I'm so grateful to Margot and her work!

October 3rd, 2017 ​

I found Margot several years ago through a friend. I attended as an observer, as well as a participant in several of her group constellations. I had set up a few constellations myself, and was amazed by the benefits and resolved issues I experienced. I decided to work with Margot with a one on one Skype session because she helped me in the past unravel stuck behaviors.

The issue that I worked with Margot through Skype had been with me for many years, probably two decades. Sometimes it would be dormant, but other times it would come back with a vengeance.

I committed to working with Margot and follow her advice and instructions to move the energy of family patterns that was stuck. I started seeing a noticeable improvement between one and two months. The biggest improvement was the sense of inner peace. Once in a while I might see a glimpse of "this old pattern" or energy, but I believe eventually it will be gone forever. ​ Margot always worked with me before, during, and after the Skype sessions.

Margot will let you know you are not alone through this process. She is amazing!

​June 30, 2018

Thank you for ALL of your messages, life lessons, insightful responses and tremendous generosity to me. It is an honor to work with you and to correspond with you through this process, heart to heart, woman to woman. It is powerful and moving, and I am deeply grateful. A type of care that I wish so many women could also receive. Your responses take it a step further into a much vaster knowledge, beyond my own personal experience, which allows for a merging to that one human global experience. I appreciate the perspective.

Your gift of support was heaven sent. This month has made me grow and live with myself in ways that I hadn't been able to experience before. Despite the emotional pain and the huge disruption, it has been a positive learning experience and it will continue to be. I know that.

It was so helpful to be able to write to you and express what I was going through this whole time day by day. Infinite thanks to you, Margot, for all your generosity and wisdom in sharing your knowledge for the greater good.

October 17, 2018

As a psychotherapist I was familiar with trans-generational work. I reached out to Margot, but was still feeling a little hesitant about moving forward. Then I came across a journal that I had from years ago. At that moment it became so clear to me that what I had been doing to change and improve my family patterns wasn't really working.

I immediately set up an appointment with Margot, the difference I feel since working with her is profound. Things that used to trigger me, just don't any more. I feel a sense of peace now that I have never had before. I also noticed some physical changes. I had a lump under my arm for about five years. It was in the same area that my mother had cancer. After my work with Margot it just went away. ​

My husband was intrigued by my progress and also meet with Margot. After his session doors began to open for him. Now he is changing career paths and feeling excited about the future. I truly believe that working with Margot was one of the best things I could have done for myself. I highly recommend her.

This is the response I received the day after the first one hour video call. This young mother experienced severe panic attacks and asked for my help.

October 28, 2018

First of all it's been so nice to finally connect with you and speak to you face-to-face. I have to thank you for all your work so far.

Our video phone conversation has been very powerful. I particularly loved bringing my great grandmother and her lost children back together. That felt so wonderful and whole. Feeling merged with my great grandmother, after you pointed it out, I totally felt that. I am grateful you could free me from her.

That night I could barely sleep. My head was excited. But I was also confused about this new arrangement. It almost felt like I needed a bit more time to let this new arrangement settle.

Yesterday I went out with my children. It was the first time that I put my bag aside and walked around freely. I have been carrying my bag around like an emergency kit since my panic attack in June, as it has everything essential in it from mobile phone to lavender essential oil and Bach Flower rescue remedy. So that made me feel so nice and free.

I feel shifted.

I would also like to say that I love how bold and fearless you are. Your smile is so enchanting and charming. You are a beautiful being.

December 30, 2017

I am doing quite well. I've had a few vestiges of old fears and beliefs try to take hold again but so far I'm able to the thrust them off. This usually happens when I wake up in the middle of the night and I am so far able to recognize them early on before I get too caught up with them. With all being said, I am quite content with the results I'm experiencing and expect to continue forward with this new and freer way of being that I am experiencing. I am very much appreciative of the results I'm finding in this work with you. Thank you, thank you, thank you!

January 12, 2018

I have noticed several changes in my life...

I feel I am leaving behind old family fears.

I still use the visualization that you did with me, as I find it helpful.

I feel more unstuck and I'm actively looking for a safe place to live, something that I couldn't do until now.

I'm seeing the situation for what it is, without the terror and feelings of powerlessness that I used to feel.

June 25, 2018

I've been thinking about you and your work often over the last few weeks. You had asked for me to stay in touch and let you know how it's going, so here's an update. I have seen big shifts in my life. Yay! I feel safe, loved, supported connected, happy, content, grateful and tuned in. My faith in my connection to life is full on now.

I have been just living, lots of gardening, cooking and enjoying my kids. My whole way of eating has changed and I'm feeling so much better about it. I'm fired up with cooking again and creative in the kitchen and my garden, in general I've just gone simple.

My best comparison to the work we did together is how homeopathy always surprised me, that work is subtle yet monumental. When I would go to a homeopath we would go over all the stuff. I would do the remedy then 6 months later I would go back thinking not much had changed. But when she would ask about all the things that were bothering me six months earlier, oddly most were gone. It was always so subtle.

Your work feels so similar in that it really helped but seemed so soft and subtle. The biggest gift was my faith in how things go, being reminded to listen, going with what presents itself and what I'm drawn towards. My favorite insight was that I don't have to do traditional meditation, that moving in meditation is wonderful for women because it's part of our nature!!!

I'm also really loving modeling this for my kids. My son has just graduated high school and turned 18. It was so lovely to talk with him about listening and his own path. I told him I knew he was on a wonderful path and that he would have what he wants and figure it all out. What a gift to not be operating out of fear. Thank you, thank you.

I just feel so much calmer and peaceful. I was so stuck in fear mode. So nice to feel back in a way that's more in line with source energy.

So thank you for your work... I'm so grateful in our beautiful connection.

September 27, 2017

First of all, I want to thank you so much for such a deep session. Though I received many sessions in family constellations, this one was one of the most intense and strong ones. Something really clicked and shifted. I realize when I wake up, I feel more fulfilled and alive. There is less chatter in my mind.

I still feel our session was very helpful to me. I could see clearly how I'm always trying to save my mother and then I do the same with my husband. I take a lot of responsibility for his feelings and I want in a way to "show him the way". This way I don't treat him as a man rather as a child.

Overall, I feel more connected and grounded. I also feel less activated around my mother and I can focus on my own path rather than being guided my feelings of guilt.